Here at Australian Cosmetic Institute, we pride ourselves on providing unrivalled care for all patients who come to us for surgical and non-surgical cosmetic options. By choosing Australian Cosmetic Institute as the destination to undergo your treatment, you can achieve incredible face and body transformations to make yourself happier, healthier, and more confident.
Simply choose the clinic that is most convenient for you, and get in touch to make an appointment!
Many of our patients come to us and are concerned about cost. We also understand many may be put off treatment due to a belief they cannot afford it.
To help patients with these concerns, we work with MacCredit, Australia's largest medical finance provider, who can provide a range of payment plans to allow patients to access the treatments they're looking for.

How MacCredit Helps You with Liposuction Australia:
• Up to $50,000 available to cover your medical costs
• Low interest financing plans available
• Choose from a selection of payment plans offered by MacCredit
• You could undergo your procedure and pay as little as $25 per week!
• Repayment periods of up to 84 months
Ask us about MacCredit when you first get in touch with us, or when you attend your nearest clinic for a consultation.
You can receive a quote for your treatment from Liposuction Australia so you know exactly how much you need to borrow before referral to MacCredit.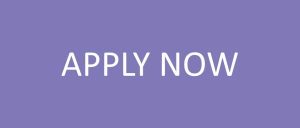 Terms & Conditions:
• Speak to MacCredit for a formal quote based on your circumstances and for the full terms and conditions.
• A full credit and financial assessment will be completed prior to acceptance of any offer or product.
• Credit Representative 484002 is authorised under Australian Credit licence 389087