The treatment is used to eliminate wrinkles, raise scar depressions, enhance lips, and replace soft-tissue volume loss.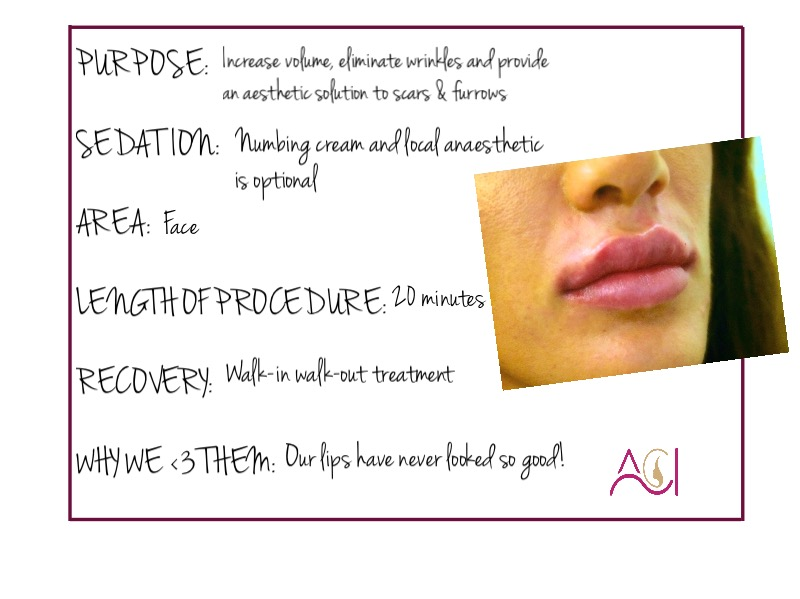 The Basics
As we age, the natural substances in our skin, such as collagen and hyaluronic acid which provide the skin with volume and structure, start to decrease. This together with other factors including sun exposure, smoking and stress contribute to drier skin and increased wrinkles. Dermal Fillers provide an aesthetic solution for treating moderate to deep wrinkles, furrows, scars, increasing the volume of cheeks, chins and for Lip Enhancement.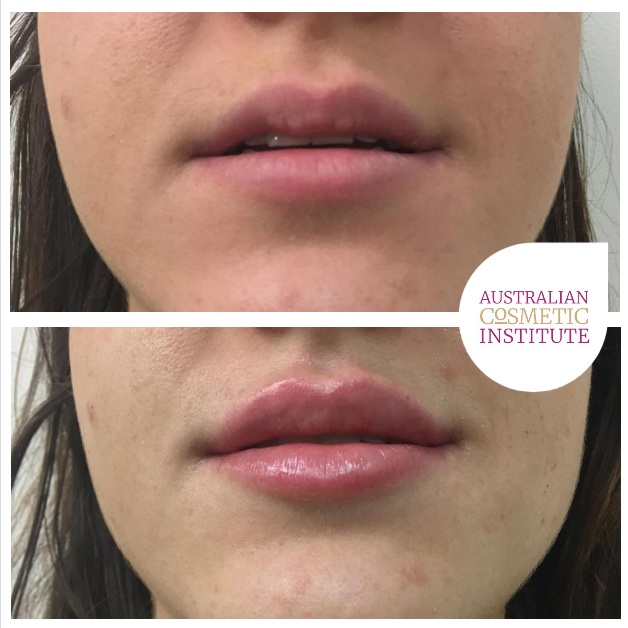 The Procedure
An injectable gel is placed just below the skins surface to fill in, or plump up the wrinkles/folds present, enhance Lip contours and add definition as well as volume.
Dermal Fillers, once injected, work with your bodies own hyaluronic acid to create volume.
This produces further support to the skin of the face as the ageing process continues.
The injectable gel contains and anaesthetic which begins to take effect after the first few injections. Patients are given the option if they would like numbing cream or a block anaesthetic prior, as the procedure is only 20 minutes it isn't usually needed.
At ACI the procedure is performed as a walk-in walk-out procedure, with minimal discomfort. There will be mild bruising and swelling which settles within a few days.
FAQ's
Which clinics do we offer Dermal Filler treatment at?
Australian Cosmetic Institute offer Dermal Filler procedures at the South Yarra clinic in Melbourne Monday to Friday, our Gold Coast clinics; Southport on Tuesday and Thursdays and selected days at our Tweed Heads clinic.
What is the difference between Dermal Fillers and Anti-Wrinkle Injections?
We understand how confusing and daunting cosmetic surgery can be, so Australian Cosmetic Institute have broken it down to make it easier for our patients. We compare Dermal Fillers to using plaster to fill a wall, adding volume and Anti-Wrinkle Injections like ironing a shirt, smoothing out the surface area. If you still find yourself unsure on which treatment to choose, book a complimentary consultation with a Senior Consultant today who will advise you on which treatment is suitable for you.
What if I don't like it?
Hyaluronidase is an enzyme that breaks down hyaluronic acid fillers such as Restylane, Perlane and Juvederm if and when too much filler is injected or a nodule develops. If a patient finds themselves disliking a Dermal Filler treatment, ACI offer a treatment on the same area using Hyaluronidase which reverses the procedure.
What is the recovery time?
The treatment usually takes about 20 minutes, and results are seen immediately. Side effects are usually injection related and temporary, such as swelling, redness and tenderness at the site. The majority of people return to work, or their normal activities, immediately following the procedure.
How long does the treatment last?
The results will last for between 6 months to 5 years, depending on the product used, which will depend on your skin type, expectations and area to be treated.
What are Dermal Fillers used for?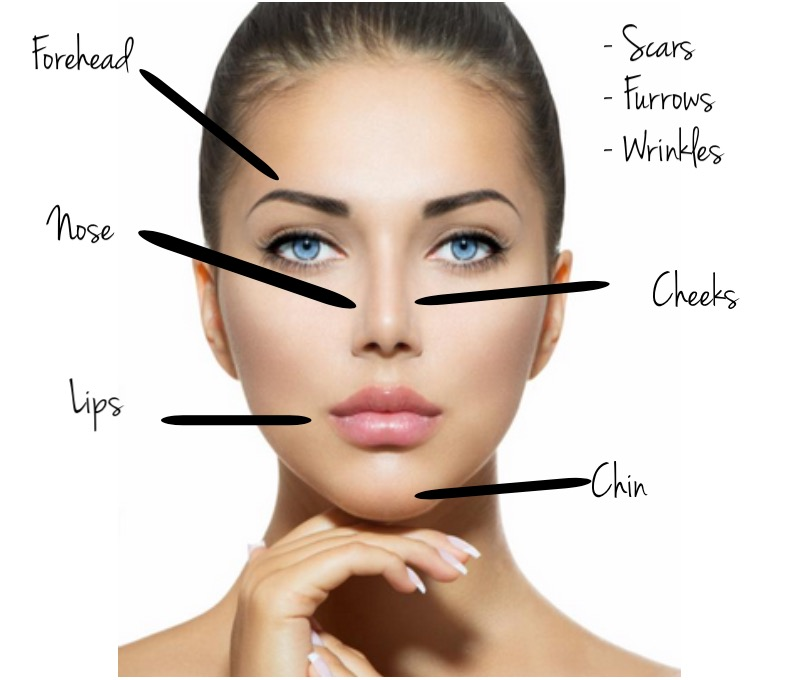 Testimonials
"The level of communication and the option of contacting staff and DR there was comforting. The professional but relaxed manner of staff constantly kept me reassured."
"High level of customer service and the information provided to me by medical staff was outstanding."
"Staff were all very professional, sensitive and supportive. I was well cared for and pleased with my overall experience. Thank you so much for everything you have done."