Varicose & Spider vein treatments
Did you know that those bulging, torturous uncomfortable looking veins that appear on your legs or face can actually be removed! All vein treatments are non surgical so you can walk in and walk out in the same day.
The Australian Cosmetic Institute has partnered with the best and one of the oldest Vein clinics in Melbourne…Australian Veins clinic to help you remove and dissolve those unwanted and unloved veins.
Australian veins clinic has been operating from South Yarra for almost 20 years. The resident Doctor John Marx has been at the helm steering the ship of happy customers. He has been invited to give lectures and seminars on his work and continue to take pride in creating happy smiles.
Ever looked in the mirror and realised you had this big blue vein sticking on the side of your head? Well you are not alone! Australian Veins clinic can work with you to get rid of them!
Do you find yourself putting on pants in summer instead of your favourite dress? Are your leg veins causing pain and discomfort? Are you sick of feeling like you can't show off your pins? Stop now. The Australian Cosmetic Institute can help you today. Get in touch for more information.
Sclerotherapy is the most common Vein treatment, it works by injecting a clear solution into the vein, this solution acts on the vein by collapsing it and makes it stick together. The body then work to absorb the vein and subsequently those huge veins shrink into nothing leaving you with smooth looking legs ready for the up and coming beach destination holiday!
Our highly trained professionals concentrate on the mouth area as a whole, enhancing not only the body but also the borders of the lip, the corners and also one of our favourites, the philtrums which are the two lines at the tips of the cupids bow that connect our lips to our nose. When we concentrate on all of the areas, we achieve a far more youthful and natural look, rather than those sausage lips you've seen on reality TV.
UGS is used to block off smaller diameter saphenous veins or large tributaries by injection using ultrasound to guide the needle to the vein. Our results published in the European Journal of Vascular Surgery show a low risk of complications and good results but with a need to repeat treatment at a later date in some patients. Success rates for UGS compare favourably to published results for surgery. The two sclerosants used are Aethoxysklerol (polidocanol) or Fibrovein (sodium tetradecyl sulphate – STS). Both are detergents and act by washing away the lining of the vein allowing the two walls to stick together.
Worldwide the trend in recent years has been to use sclerosant made up as foam. However, it is now known that this can lead to bubbles passing to the brain and there is a small number of reported strokes. Accordingly, this practice has reverted to liquid sclerotherapy. However this may lead to a need for greater numbers of treatment sessions.
EVLT uses laser energy delivered in a thin fibre-optic probe to treat the underlying cause of the varicose veins. Prformed under ultrasound guidance and local anesthesia allows a more gentle "minimally invasive" approach to the treatment of varicose veins. There is minimal pain and virtually no scarring.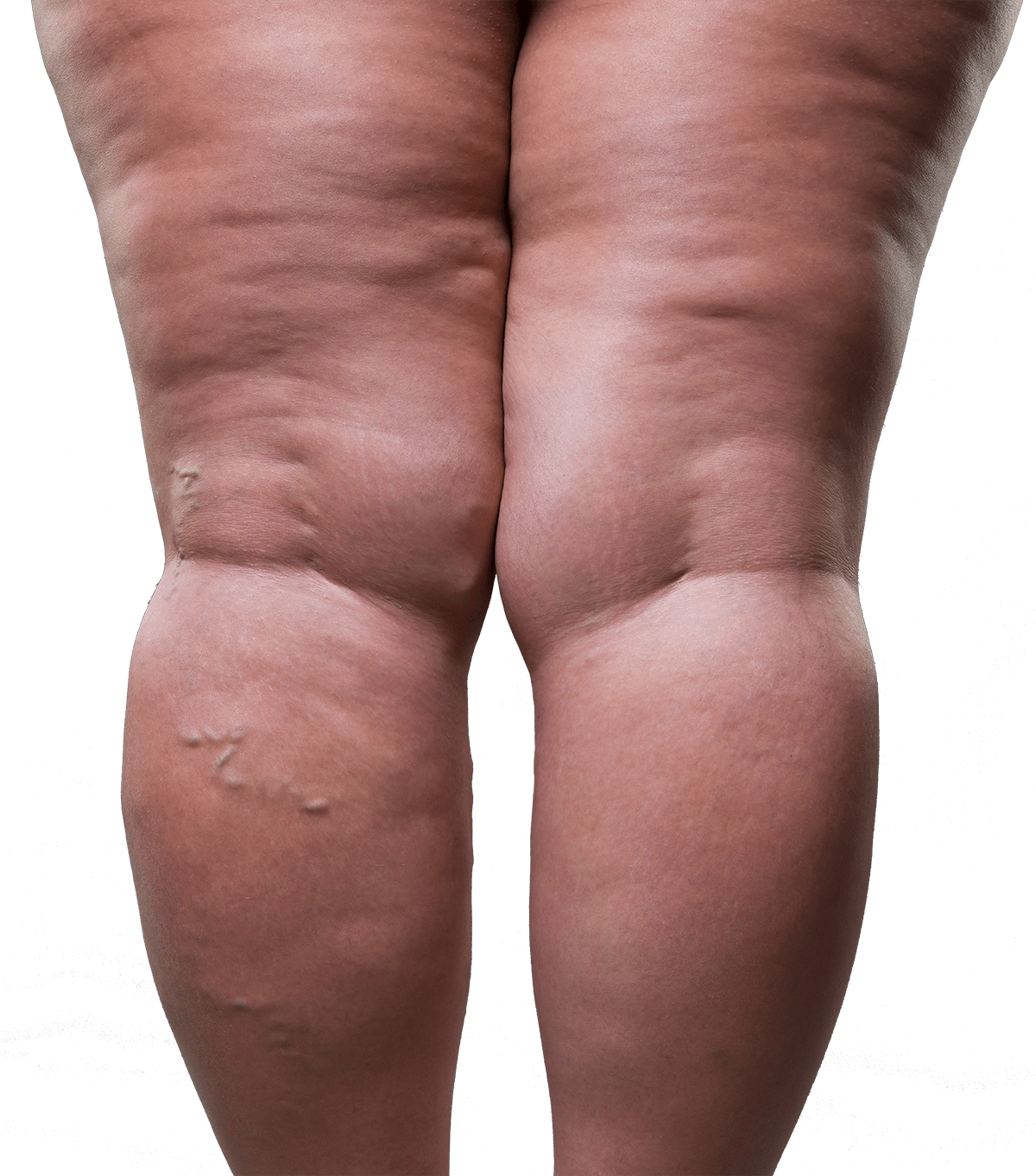 Get rid of annoying spider veins in those inconvenient spots!
Sick of those bulging and uncomfortable Varicose veins?  We can help!
All of the physicians with our partner The Australian Vein Clinics are either registered phlebologists or cosmetic physicians specialising in the treatment and removal of varicose veins. Their extensive experience delivers great results. All vein treatments are non surgical!
We love the work that our partner Australian Veins clinic does which is why we are going to show you some amazing results of both Varicose veins on the legs being treated and both spider veins magically disappearing like they never existed!